After reading "What-a-Mess has Supper" I decided that I would like to be called "What-a-Mess".

I went outside and found a nice dirt patch to play in - the only problem was that the grass was wet and therefore my feet and stomach were wet too. I got covered in mud which was lots of fun. When I came inside Dad carried me to Mum who took one look at me and decided that I needed a bath!


Mum took me upstairs, put water into the laundry sink and washed off the dirt. Then she picked me up, emptied the sink and filled it with clean water. I was a good boy when she washed me and stayed still - until it came to rinse time - that scared me and so I tried to climb out of the sink.

When I was clean Dad wrapped me up in a towel and dried me.

Mum then took me into the bathroom and put me in the sink there to dry me with the hairdryer.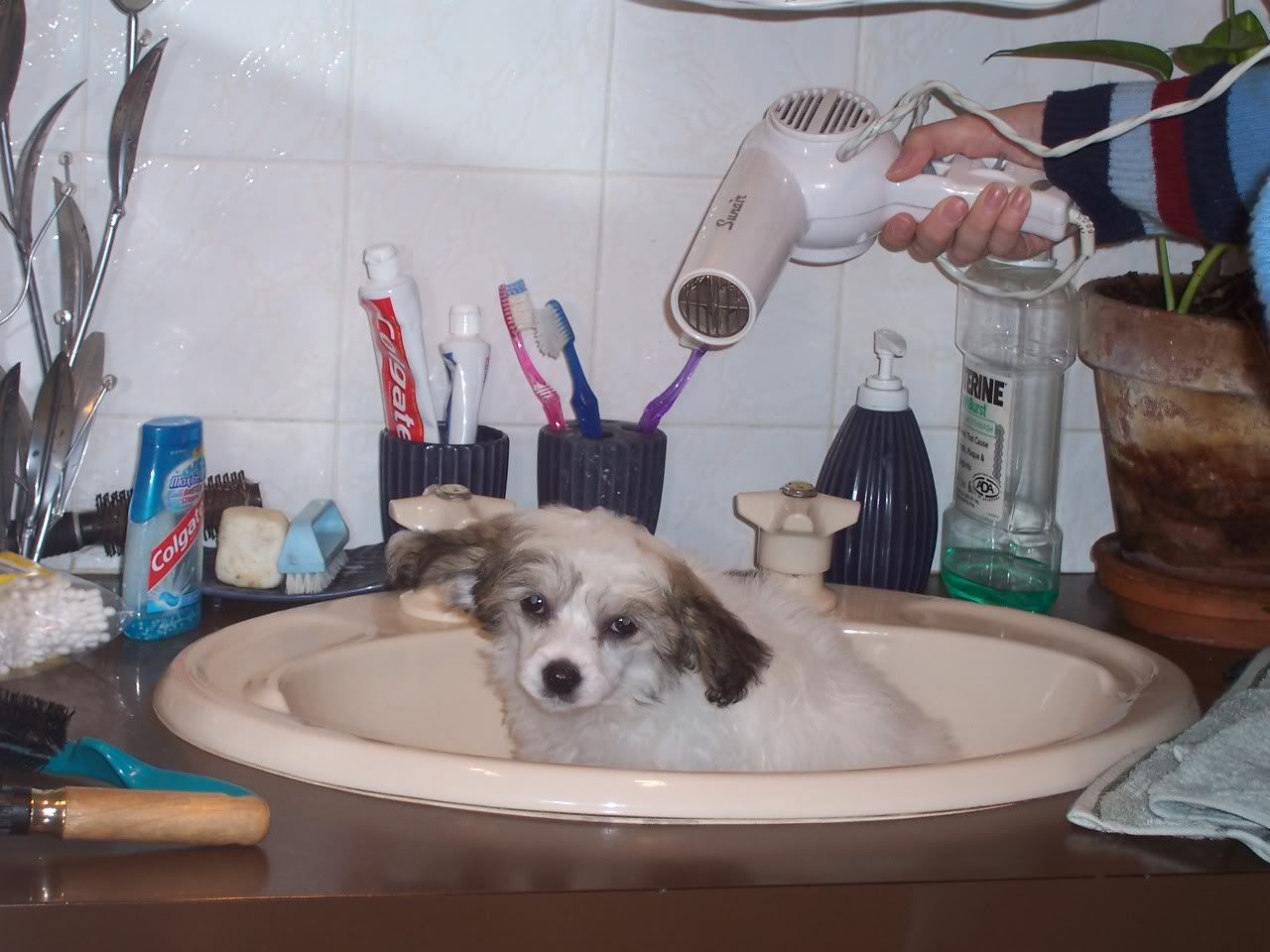 I tried to write about this earlier, but I was too tired from my bath.